If you're not already convinced that dental insurance is a great perk to add for your team, check out this post. But if you want to learn more about how to approach the group dental plan decision for your team, read on.
Anyone who has been in the dental benefits industry for more than a day can tell you that the traditional decision criteria for a dental benefits plan are network and price. In a world where dental insurance is virtually commoditized, these two factors make perfect sense. But with all the changes in insurance over the past few years, do we still live in that world?
If we step back from the notion that you should choose a dental plan based on network and price, there are two high level components of your plan decision:
Which carrier?
Which specific plan?
I'm not saying to ignore network and price but that there are other important factors driving the network and price decision. Below, I've suggested five key considerations to help you narrow down your potential dental carrier and plan.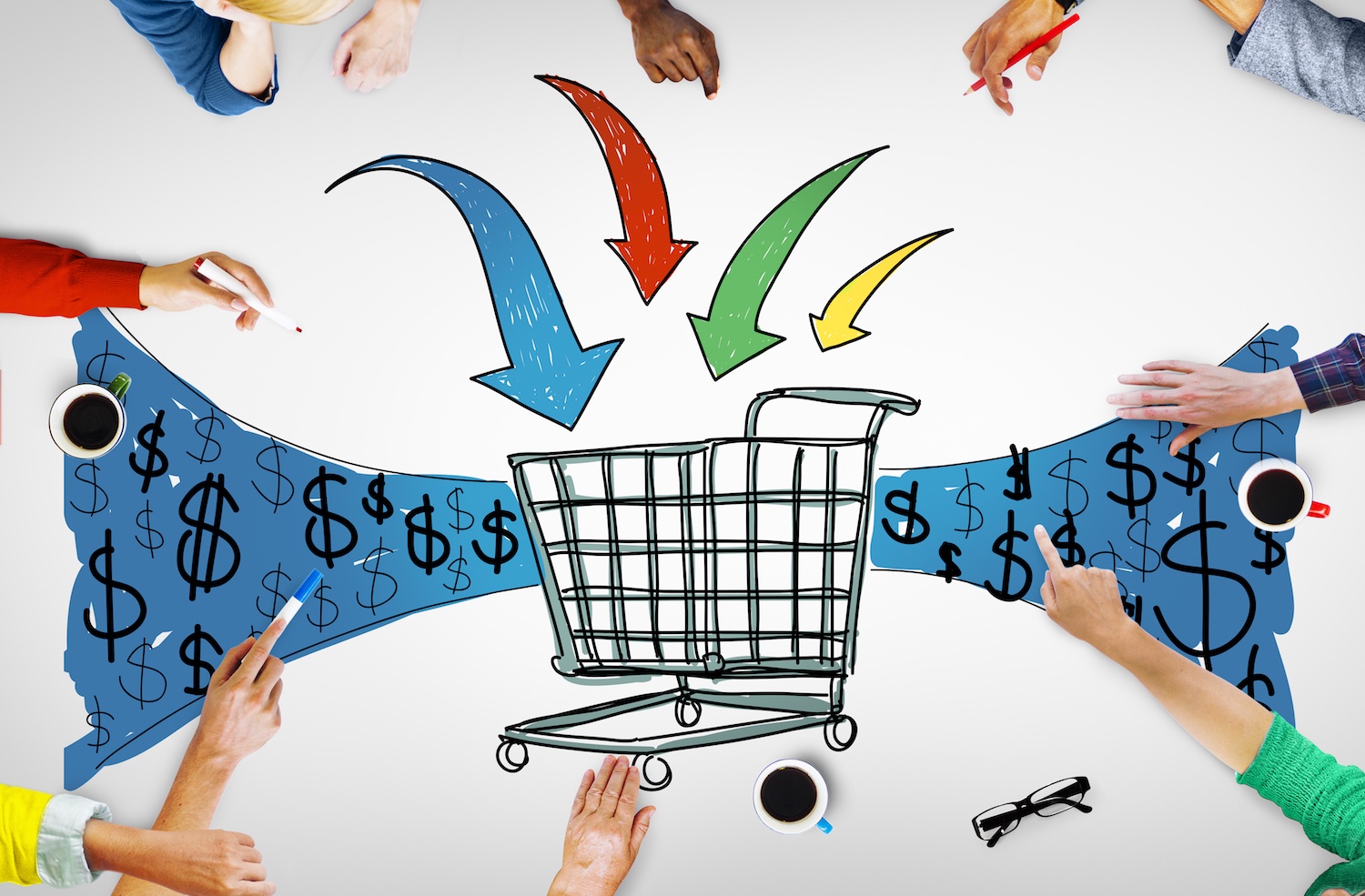 1. Is the carrier an extension of your company?
We can all agree that benefits are used to attract and retain talent and to help create a specific team culture, right? If so, then shouldn't your benefits decision be aligned with your company brand and culture?
Here's a quick exercise. Ask yourself: How would you describe your company? What are your company's core values? What's the culture like?
Have that list? Great, keep it handy.
As you explore dental carriers, ask yourself some questions like the following: "Would I describe this carrier the same way as I describe my company? Would the carrier brand resonate with employees? Will the carrier meet the digital needs of my tech-forward team?"
Ultimately, you want your employees to appreciate the benefits you're offering, so start with ensuring your benefits make sense for the company culture and brand values.
2. What do your employees want?
Different people have different dental needs, and you're the one best positioned to take a good pulse of what the team wants from their benefits package.
Maybe your team is highly concentrated in a single demographic and has different coverage needs. Here are a few illustrative examples:
Millennials are younger and may be looking to pay as little out of pocket as possible for preventive and basic services. They may also want easy mobile access.
Families with teenage or pre-teen kids may place a high priority on orthodontic insurance.
An older workforce may look for full-coverage dental insurance to obtain comprehensive dental work.
Another consideration is the importance of specific dentists to employees. Do your employees all have a dentist they've been going to for decades and wouldn't change for anything? Maybe network size or out-of network coverage is a critical decision factor for your company. Or maybe the team doesn't mind if they have to change dentists if the benefits experience is better overall.
If you have an understanding of what your team wants and can customize your benefits offerings to your team, you're already way ahead of the generic, middle-of-the-road plans that many groups offer. To best meet the needs of employees, you have to know what they're looking for. Still not sure? Just ask them! (Pro tip: Typeform is a fantastic way to build mini-surveys to get input from the team.)
3. Cost vs. coverage — and perceived value by employees
The general concept of dental insurance is simple: the more you pay, the better coverage you receive. When I mentioned "price" as a decision factor earlier, this assumes you're looking at the same commoditized dental plan across multiple carriers (sometimes this can be done; sometimes it's more like comparing apples and oranges). However, the real "price" decision is really a "price vs. coverage" tradeoff. A highly priced plan would probably include higher coverage, so you're trading extra cost for more coverage.
However, this comparison ignores a key component: value to employees. You don't want to offer the most expensive plan out there if the team is healthy and never takes advantage of the benefits, right? That's one way to look at it, but it's not always that simple.
Let's illustrate this with two similar, yet different groups:
Team 1: Young workforce, healthy, little need for dental services, places a high value on paying as little out of pocket as possible and being able to go to the dentist any time
Team 2: Young workforce, healthy, little need for dental services, but not that concerned if they have to pay for some dental services here and there.
In this case, Team 1 would love if your company offered a highly comprehensive, expensive plan. But Team 2 doesn't appreciate this as much, so you'd likely be overpaying. Obviously this is oversimplified, but it's not just about price, or price vs. coverage, but price vs. coverage and the value to employees.
Perceived value extends beyond the cost vs. coverage tradeoff. If we take the same example from above with the added information that "Team 2 places a high value on convenience and technology," then you'd want to make sure the benefits solution you choose leverages technology to serve and make things easy for members. Meeting these needs of Team 2 is how you're adding the most value to the team, so perhaps it's worth that extra buck to meet their needs.
It's important to have a general idea of what you're looking for and how it'll be valued by employees so that your broker, HR tech vendor or carrier rep can guide you to the right tier and plan for your team and budget. Trust us: we all want you to succeed with the right benefits plan!
4. Ease of administration
At this point, you have an idea of which carriers make sense for your company and a high level understanding of what your employees are looking for. Maybe you've even narrowed it down to a plan or two. But how difficult is it for you to administer the benefit? How much paperwork (physical or digital) is required? Sure, it's your job to do what's necessary, but we all want our jobs to be a bit easier, right?
It's worth asking some simple questions before making a final decision:
How much (paper)work is required to set up the plan?
How does employee enrollment work? Is it online/digital? How long does it take?
How are invoices handled? Is there electronic insurance billing?
What documents do I need to communicate and hand out to employees?
As you're narrowing your choice, consider some questions like the above. Not only could it make your work more streamlined, but it could also make the insurance experience simple and painless for everyone on your team.
5. Unique features
Beyond the group dental plan basics, you'll want to see if the carrier or plan has anything unique, especially if you're trying to appeal to a specific demographic in your workforce (e.g., millennials). Here are a few examples:
How easy is it for employees to find a dentist?
Does the carrier have a mobile insurance app? Is there a digital insurance card?
Does the specific plan have a maximum carryover? Low deductibles?
Will the carrier educate your employees on how to maximize their benefits?
Does the plan include any tangible benefits (e.g., Beam Perks)?
So now you have a few things to think about as you make your decision. Sure, you can ultimately decide to choose a carrier and plan based on the biggest network at the lowest price. But will that help you meet the unique needs of your one-of-a-kind company? It's a question only you can answer.
Brought to you by Beam Insurance Services LLC. Material discussed is meant for general illustration and/or informational purposes only; is not intended to be relied on as complete information; and it is not to be construed as tax, legal, investment or medical advice.
This material is not meant to be a sale of or an offer to purchase an insurance plan from beam®. Should you have interest in purchasing an insurance plan from or through Beam®, you should seek the help of a licensed professional.
Insurance products underwritten by National Guardian Life Insurance Company† (NGL), marketed by Beam Insurance services LLC, and administered by Beam Insurance Administrators LLC (Beam Dental Insurance Administrators LLC, in Texas). Beam Perks® provided by Beam Perks LLC. Beam Perks® can be obtained separately without the purchase of an insurance product by visiting perks.beam.dental. Policy form series numbers NDNGRP 04/06 or NDNGRP 2010.
†National Guardian Life Insurance Company is not affiliated with The Guardian Life Insurance Company of America, a.k.a. The Guardian, or Guardian Life.
BM-BLG-0007-201707