COLUMBUS, Ohio (October 12, 2020) – Beam Dental, one of the country's fastest-growing employee benefits providers, is excited to announce its two newest members to its Board of Directors—Kimber Lockhart, Chief Technology Officer of One Medical, and Tolithia Kornweibel, Chief Marketing Officer of Gusto.
"We are pleased to have Kimber and Tolithia as independent directors on Beam Dental's board," said Alex Frommeyer, Beam Dental's co-founder and CEO. "They've joined us at an exciting time as we continue to rapidly gain market share in the dental benefits space and round out our product offerings to become true ancillary benefits leaders. Gusto is shaping the future of employee benefits, and One Medical is modernizing healthcare by developing technology solutions that improve patient and provider experiences. As two key leaders who are instrumental to both companies' successes, they've already been invaluable additions to our board. I look forward to continuing to learn from them to drive Beam's growth even further."
Lockhart oversees One Medical's engineering, product, IT, and security teams, which are responsible for scaling the technology innovations that underpin the company's reinvented doctor's office experience. Prior to joining One Medical, Kimber was co-founder and CEO of Increo Solutions, which was acquired by Box in 2009. At Box, Kimber served as Senior Director of Engineering, leading numerous engineering teams that accelerated the commercial success of the company.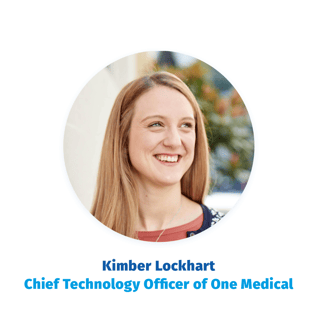 "Beam is achieving remarkable traction leveraging technology to improve dental benefits for employers and members. I'm eager to support the Beam team in scaling this innovative model."

- Kimber Lockhart
Kornweibel oversees Marketing and Growth at Gusto, on a mission to help small businesses create incredible workplaces for their employees. Prior to Gusto, Tolithia had digital marketing, analytics, and customer experience roles at various growth-first companies including Esurance and Netflix.
"People working at all companies should have access to healthcare including dental and health insurance, and yet we know more small businesses want to offer these employee benefits than are able to today. Both Gusto and Beam aim to change that by questioning our industries end-to-end to find what's best for employees and their families," said Kornweibel.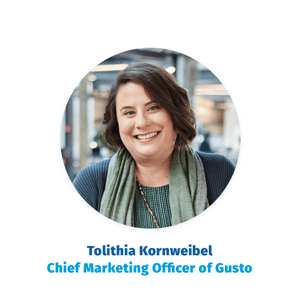 "I'm excited to support a company like Beam that shares our mission for improving the durability of the small business economy."
- Tolithia Kornweibel
About Beam Dental
Beam is a digital-first provider of dental benefits for businesses in over 40 states. Beam's product experience focuses on ease-of-use, tailored pricing, and preventive care by incorporating rewards for dental hygiene into policy pricing. For more information, visit beam.dental.
Press Contact
Beam Dental
Jess Ehler
press@beam.dental